Director Matt Reeves has drafted Robert Pattinson as his final pick for his upcoming film, The Batman.
The 'Remember Me' star was cast after a tough battle between him and X-Men star, Nicholas Hoult. Since Warner Bros and Marvel Studios have decided not to cast the same actors in their movies, Pattinson was the top pick for Reeves. The franchise directed by Reeves will be a trilogy but it has not been confirmed that Pattinson has signed up for all three. The script is being kept under wraps for the duration of the shooting.
Other than shooting, on May 31st, Pattinson was spotted with girlfriend Suki Waterhouse on a double date with costar Joe Alwyn and his girlfriend Taylor Swift. Katy Perry was asked to comment on the situation as they are good friends, and has quite a rocky relationship with Swift. An insider said that Perry 'was cool with it and was not bothered by it.'
It was a surprise to see the couple out and about because Robert and Suki are rarely seen out together and prefer to keep their relation private and out of the media. Fans were only informed about his dating life months after he started dating the model.
Robert's new movie The Lighthouse, which is a period film seems to be doing very well in theaters and critics have only positive reviews about the movie. The fantasy horror movie dazzled people at the Sundance Festival and is now being hailed by movie goers.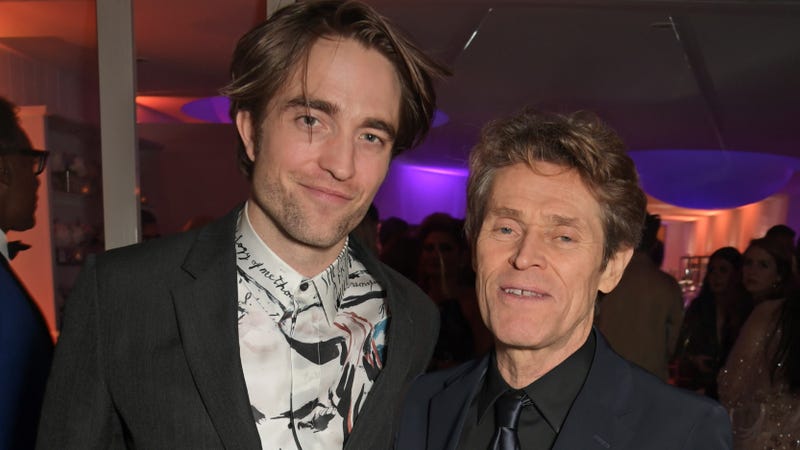 Although Reeves is raving about Pattinson as Batman after seeing him audition in an old suit of the superhero, fans were not very delighted with the news. They have kept an open mind because of a previously misjudged situation of when Heath Ledger was cast as the Joker for the Batman series; but the reactions were definitely not as expected.
Pattinson has to match up to the level of Bale's 'Batman', or he's going to leave fans as disappointed as Ben Affleck did when he was cast. Since the director has high hopes for him, we just have to wait for the movie to release to see if the DCEU fans have judged him too harshly. The movie is set to release in 2021.