Bethesda Studios announced that fans will have to wait for quite a while before Elder Scrolls 6 is released during E3 2018. There is still no news of the release date.
Todd Howard of Bethesda Studios has announced that the release date for the game is still far away, probably in 2020 or 2021.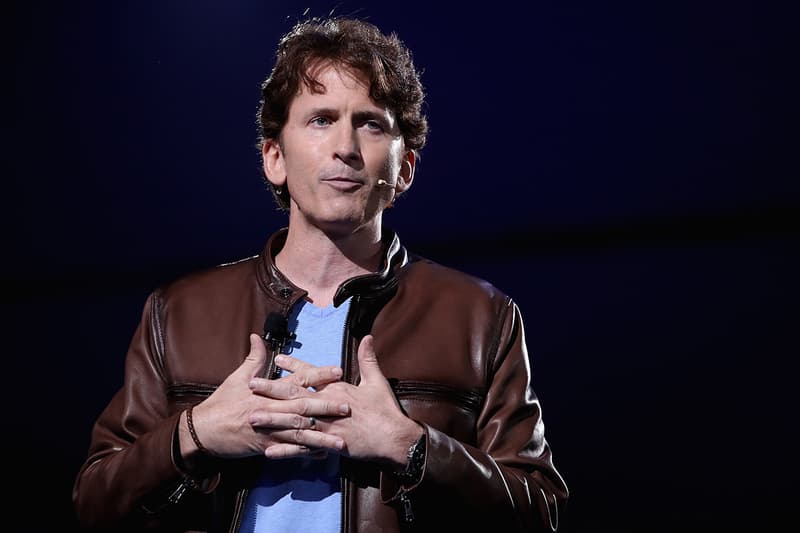 The game is undergoing developments to make it better than ever. He revealed that the game is going to be amazing because the entire development team of the studio is working on it. There are still many major changes to be made.
Howard revealed that it is taking time because the team is working back and forth on 'Fallout' and 'Elder Scrolls' and it is getting very exhausting. Although they did announce the release of Fallout 76, the developers are still working on the other game.
The studio did release a teaser trailer in 2018 via their official YouTube channel, but there has been no other signs or news of the game.
Howard also said that Elder Scrolls Online is doing very well hence they are focusing on making Elder Scrolls 6 even better than the other chapters. They have their standards set very high for this game.
Pete Hines, VP of PR and Marketing at Bethesda, answered the age old question "what's happening with the Elder Scrolls 6?". He confirmed yet again that the game will happen at some point to Gamestop, saying "The Elder Scrolls 6 will eventually be made. It is multiple big releases down the plan for [Bethesda Game Studios]."
Bethesda only releases information about their games after it is fully developed and ready to be released hence there has been no news whatsoever of the game. Todd Howard stated that it would be a smaller features in the beginning of the game that could cause major changes in the story for players according to the choices that they make.
Fans have already come up with theories based on the studios other games like Skyrim and the scarce information with which they have been provided. Some have gone to lengths to prove new locations that will be used for the game. The creators have not yet given any hints whatsoever as to which locations have been used.
The game may also have a different political wave because of the way Skyrim was updated with the new features. Good news for the fans of the game is that it will probably be released for every gaming system which includes XBox One and PS4 Pro. Even then, the game will have a very late release.