People want Michael Keaton to play Batman in Matt Reeves' upcoming superhero movie and here's why.
Rumors are that Robert Pattinson will play Terry McGinnis in Reeves' 'Batman Beyond' which according to DCEU is set in the future. McGinnis is trained by Bruce Wayne to succeed him as the caped crusader when he falls victim to a fatal heart attack while in combat with a robber, and nearly dies because of it.
Fans want Michael Keaton to play Bruce Wayne and relive the nostalgia of the first 'Batman' movie released in 1980. Back in the 80s, people doubted whether Keaton would be able to pull off the role of the superhero but he shocked everyone by becoming one of the most memorable actors who played 'Batman.'
https://twitter.com/haikalclassic/status/1129272465698410497?ref_src=twsrc%5Etfw%7Ctwcamp%5Etweetembed%7Ctwterm%5E1129272465698410497&ref_url=https%3A%2F%2Ftoofab.com%2F2019%2F05%2F17%2Ffans-demand-michael-keaton-join-robert-pattinson-in-future-set-batman-beyond%2F
DO IT. pic.twitter.com/aHkozTYAAA

— Christopher Hastings (@drhastings) May 17, 2019
We might just have to wait and see when the trailer and the movie are out.
Keaton who is popularly known for his role in Tim Burton's 'Beetlejuice' will not be returning for the fourth installment of Disney and Pixar's, 'Toy Story'. Although he was only in one of them (Toy Story 3), fans absolutely loved his character, Ken, who is Barbie's boyfriend. He had a comical take on the character which is why fans are disappointed that he won't be in the next one.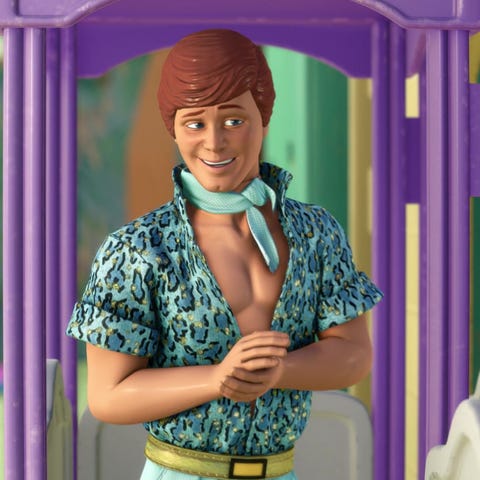 While Keaton is busy with projects, he is still very vocal about things he does not condone, especially that cause harm to the environment. He did an exclusive interview with 'Rambling Reporter' to talk about Trump's Salmon policy. He has been an environmentalist for a long time and after he heard about the mine the President was going to build, he spoke out.
"If you ruin this particular area, you demolish the entire population," Keaton explains of the situation, which he refers to as a micro example of his macro environmental concerns. "Something like 60 million salmon every year pass through this area. Eventually these [mines] will leak and affect the fish. As a 35-plus-year fly fisherman, yeah, I care, but more than that, inevitably in these situations, it's the people who suffer the most because it hurts the local economy, it hurts jobs, it hurts tourism. It's not like the administration doesn't care — they are actively trying to do things to destroy, dismantle and remove this [bay]."
Keaton was very upset when he heard about it since he is a fisherman himself stating how it could affect the locals if the mine was built.
Michael Keaton is currently working on his new film, 'What is life worth' , which is about the 9/11 Victim Compensation Fund Attorney, Kenneth Feinberg. It is directed by Sara Colangelo and has no release date yet.