John Wick, the popular assassin played by superstar, Keanu Reeves, is all set to make its debut on television.
The show will be called 'The Continental' after the hotel of the assassins in the movie. After the popularity of the John Wick movies, the directors decided to write a script for a television show. It was written after they saw how well the second chapter of John Wick did in theaters. The show is all set to be filmed in 2019 and they are excited to be teaming up with 'Starz' for it.
"When we finished the first one, we thought we'd never work again," Stahelski said. "We were looking for day jobs. Then when we were asked to do the second one, that's when we put the thinking caps on. We did what we wanted to and what we had in mind for the first movie. It wasn't until developing the second film that all the thought really went into it."
After Lionsgate bought off, 'Starz' for a whopping $4.4 billion and it has done successfully so far hence the directors are happy to start the project.
The show will be set in different cities and will try to fit in as many as they can according to their schedule. The story line will be about a new character and his journey of how he becomes an assassin, producer Zlotnick confirmed. Good news for the fans is that many characters from the John Wick movies will make an appearance including the star of the show, Keanu Reeves.
Although, Ian McShane confirmed that he will not be making an appearance in the show which is a bummer since he is already a part of a TV series, 'American Gods' which is a part of 'Lionsgate'. The hotel manager, Charon, played by Lance Reed might also not make an appearance but nothing has been confirmed yet since production has not started. It is still in the development process and Reeves and Stahelski are working on it with Starz.
Good news f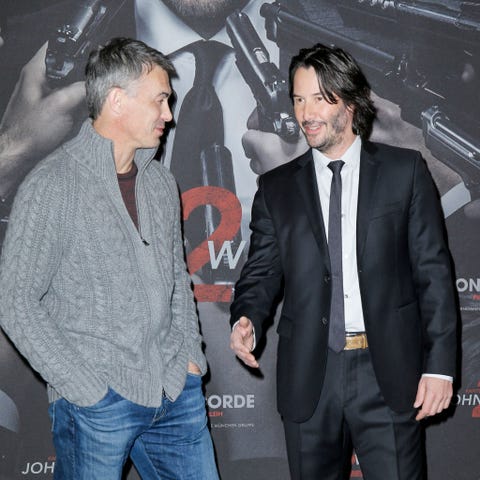 or enthusiasts as directors, Stahelski and Leitch have confirmed that they have material planned for many seasons. So far, it has been confirmed that the series will have three seasons to its name. The show will be written by Chris Collins, screenwriter for the third installment of the John Wick series and popular TV show, Sons of Anarchy. He will be backed by producer Basil Iwanyk, director Stahelski, screenwriter Derek Kolstad, co-director Leitch, and Reeves are all executive producers, who are all a part of the John Wick team. Keanu Reeves is also a producer for the series.