Jessica Jones has a new assistant who is here to help the badass continue her endeavors. Aneesh Sheth, an Indian transgender woman will play the role of Gillian, in the Netflix series, Jessica Jones.
Aneesh Sheth has starred in popular shows such as Outsourced and High Maintenance, but this is her first recurring role and her big break. She has worked hard for it and has earned it. As a transgender woman playing a trans character, she feels comfortable with the role, but the best part according to her is that no where in the show is it mentioned that her character belongs to the LGBTQ community and that is refreshing.
"I had a big discussion with Melissa Rosenberg [the creator of Jessica Jones] about where we thought Gillian came from, and her background. That's very exciting as an actor, to be able to have a say in where I want this story to go. Marginalised actors are getting the power to create narratives within shows like this. I think that's really important."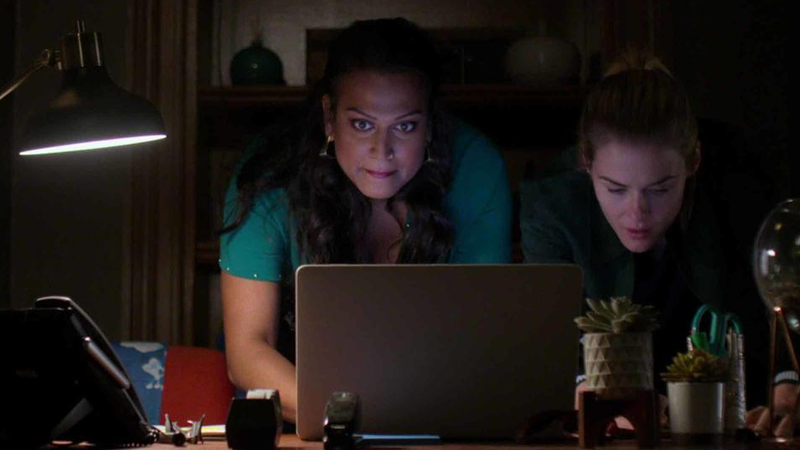 Sheth thinks that it doesn't always have to be about a trans narrative. She just wanted her character to be herself so that she could relate to it and the creators gave her exactly that. She was always high on enthusiasm on set and dressed in sleek and fashionable clothes because that is what her role requires and she quite enjoys it. Their fashion sense is very compatible which makes her feel comfortable in those clothes.
As Jessica Jones is all set to air for its final season, one person who Aneesh thinks will be even more excited than her is her brother. He has no idea that Sheth is a part of the Marvel Universe on the small screen which was a hard secret to keep since he is an avid Marvel fan.
Gillian's character is the new addition to the Alias Investigations team and she is here to make it better. She even comes up with a catchphrase, 'You've got a hero on your side now'. She is the exact opposite of Jessica and makes up for what she lacks. The new season has another new entry other than Sheth, Jeremy Bobb plays the villain and Ben Walker makes an entry as a new character. The third season picks up exactly where the last season left off.
A new season, a new case, and sadly the last as Marvel's contract with Netflix is over. Fans are disappointed that it is ending but the creators plan to go out with a bang. Catch the final season which is now available on Netflix. Hopefully, it will be enough for the fans to say goodbye.