Netflix has released the first look for their new anime show, 'Ghost In The Shell'. The poster shows the much loved protagonist, Motoko Kusanagi, better known as the 'Major'.
Ghost In The Shell has been adapted from the Japanese manga of the same name which was released in 1989 and has then been adapted into many movies since then. This show was adapted in 2017 for an English version with Scarlett Johannson as the lead, but it did not perform well because fans stated that the entire movie had been whitewashed.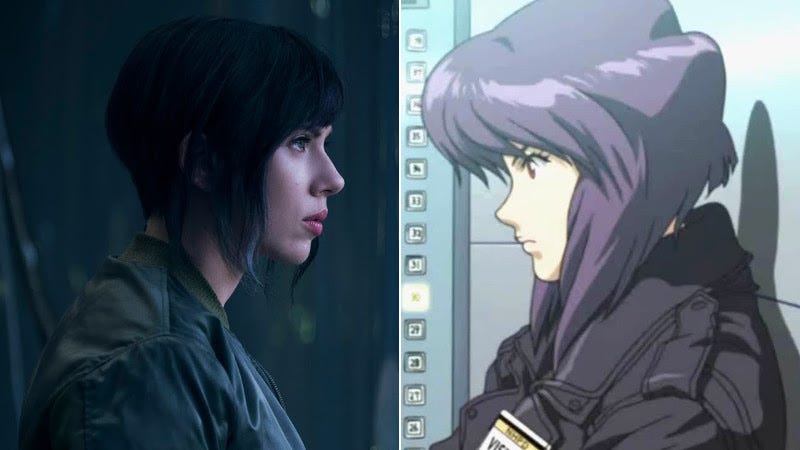 Netflix revealed the poster during the panel 'Netflix's Original Anime: A Celebration of Anime and a Look Ahead which only seemed fitting. Creators have titled the show Ghost In The Shell: SAC-2045. The anime was created by Ilya Kuvshinov who is a new name in the anime industry.
Fans are pleased with the poster because of its color and the quality. It was expected because Netflix has always produced work that is nothing less than amazing. Not a lot can be said from the poster as the protagonist holds out a gun in a close up shot. It is a little different from the original 1995 movie but fans have their hopes up for this production.
It will follow the art style of the original manga which will be exciting to watch because it will set a more realistic tone with more realistic art and not like the typical anime style of art. Netflix is already popular because of the variety of anime it provides to the viewers.
Kenji Kamiyama, will be a part of the team and fans are delighted because he has already directed a stand alone version of Ghost In the Shell with two seasons which became pretty successful. Shinji Arakami will also be a part of the crew. Their directorial style will help the team figure out many quirks that are required by an animator.
The series will consist of two seasons with twelve episodes each. A release date has not yet been issued, but fans all over the world are very excited and will hopefully do better than the westernized version.