Riverdale pays tribute to the late actor Luke Perry with its first episode of season 4 titled as "Memoriam."
Luke Perry was an America actor, whose sudden death on 4th March 2019 shook the Hollywood and the entire cast of Riverdale as well. Luke died after suffering from a massive stroke at the age of 52. He has played notable roles in many popular T.V series and is particularly famous for playing the significant role of Fred Andrews the father of Archie Andrews ( K.J. Apa) in the favorite show Riverdale.
Riverdale, based on the characters of Archie Comics, is one of the most popular teen drama T.V series. It already had three successful seasons, and a fourth is on its way.
Luke was in the final stages of filming season 3 when he died. The season has already premiered and has covered the absence of Luke by sending his character on a business trip. But now that the season 4 of the show is on its way, and will premier on 9th of October on CW and a day later on Netflix, fans are wondering what would happen to Luke's character; Will another actor replace him? Or will the character come to an end?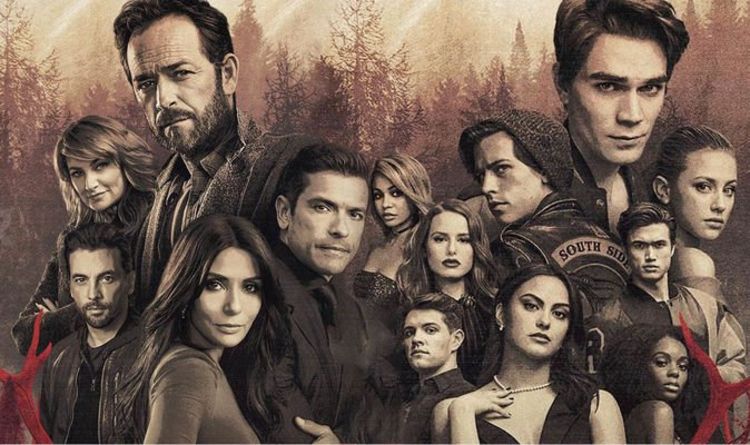 The show needs to explain the absence of Luke's character from the show. So, as Roberto Aguirre-Sacasa, the creator of Riverdale confirmed in his tweet the episode 1 of season 4 is going to be the most crucial episode of the season, and it has been named "Memoriam," which would be a tribute to the late actor Luke Perry.
Probably the most important episode of #Riverdale we'll do this year, if not ever. A tribute to our fallen friend. Thankful for this opportunity to honor Luke & Fred. ❤️🏆💎👨🏻‍💻 pic.twitter.com/MH7xOjNyDu

— RobertoAguirreSacasa (@WriterRAS) June 19, 2019
The plot of this episode has not been revealed, but the name itself suggests that this episode is going to deal with saying the final goodbyes to Luke's character- Fred Andrews.