'Stranger Things 3' is all set to release this year and the cast has been seen in talk shows promoting it. Joe Keery, who plays Steve Harrington on the show was recently featured on Entertainment Tonight where he spoke about what fans could expect.
Joe Keery confirmed that the third season would be the answer to all the unanswered questions from Season 2. The cast is trying their hardest not to give out any spoilers while also informing the people about their newest season. This might also be the last season of the popular sci-fi show as the kids are getting too old for the series.
Keery stated that this season will help the audience understand the 'Upside Down' a little better- how it works, what mysteries lie there and what the kids will have to face if they do decide to mess with what they do not understand.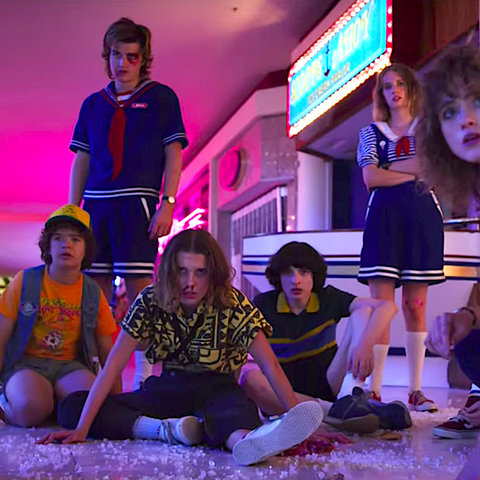 It will also focus on the relationships that the characters have with each other, with Dustin (Gaten Matarazzo) and Steve's being the fan favorite, we will hopefully get to see more of them. The third season begins in late June 1985, and ends in July 4 which will lead to the end of this season, and hopefully the start of another.
During Season 3 we will hopefully be able to figure out whether Steve and Robin's romance will really pan out, or will it just be a disappointment? The show is still set in the fictional town of Hawkins, but with new elements. The mall is where the focus is and the audience is impatient and needs to find out what will happen.
https://www.youtube.com/watch?v=YEG3bmU_WaI
Stranger Things is a sci-fi American show that focuses on three kids who find a mysterious girl that's running away from bad men, after a young boy in the town vanishes. They discover a world of portals, a secret government laboratory, and undiscovered mysteries that need to be solved.
Season 3 releases on July 4 on Netflix. The first two season can also be found on Netflix.