After a 6.1 magnitude earthquake, California experiences the highest 7.1 magnitude earthquake
On Thursday, California experienced the strongest earthquake that measured up to a 6.1 magnitude with its epicenter in Ridgecrest, but last Friday night the record was broken by another earthquake of 7.1 magnitude last Friday night, and the epicenter shifted to the Mojave Desert, 11 miles away from Ridgecrest.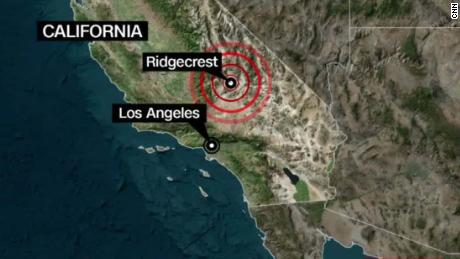 According to the United States Geological survey, these earthquakes are the strongest that California has faced in 20 years. Fortunately, no deaths or injuries have been reported until now. The aftershocks were also felt in Nevada, which led to postponing the ongoing NBA game.
Mark Ghillarducci, the director of the California Office of Emergency Services, said that there are "significant reports of structure fires, mostly as a result of gas leaks or gas line breaks throughout the city."
There had been about 1,700 aftershocks since the Thursday, measuring up to 5.5 magnitudes, resulting in some significant loss of properties. But these earthquakes have raised the chances of volcanic eruptions in Alaska.
However, people have been advised to stay alert as these earthquakes can produce aftershocks that may last for months or years.
California earthquake
pic.twitter.com/Wh6ECaT9OB

— Eltio (@danoninodanz) July 6, 2019
Video
//

Earthquake Rocks Southern California for Second Time in Two Days

the details: https://t.co/NouMSqxDiC#EarthquًakeLA pic.twitter.com/LOrfiwOdGW

— News Tweet (@new1stweet1) July 6, 2019