Spiderman: Far From Home just released this week, and critics and audience alike are in awe of Jake Gyllenhaal's character, Mysterio.
Jake Gyllenhaal has done complete justice to the character with his incredible acting skills. His character Quentin Beck is portrayed as a good guy who has an established set of moral codes who then takes a villainous turn, and how. Gyllenhaal proved he was Oscar worthy with the performance he delivered. He wasn't afraid to take it to the next level with this role and he proved why he was the best choice for the Spiderman franchise.
When Gyllenhaal was asked about how he felt being a part of the Marvel Universe, he explained that it was a little confusing in the beginning, but was a wonderful experience throughout.
"You get thrown into it in a way–I think you get chosen for some sort of special skill, and the process of making a Marvel movie is very different from anything I've ever been a part of," Gyllenhaal explained. "You kind of get thrown in, you're a bit confused initially, and then you start to see how it works and you go, 'Ohhhh, I get this.'"
Seems like acting isn't the only thing Jake Gyllenhaal is good at, his charm is contagious too. During an interview, Gyllenhaal revealed that Tom Holland, who plays the protagonist in the movies, and he get along like a house on fire. They have tons of inside jokes and can be seen laughing their heads off during interviews. Their bond is the cutest thing ever.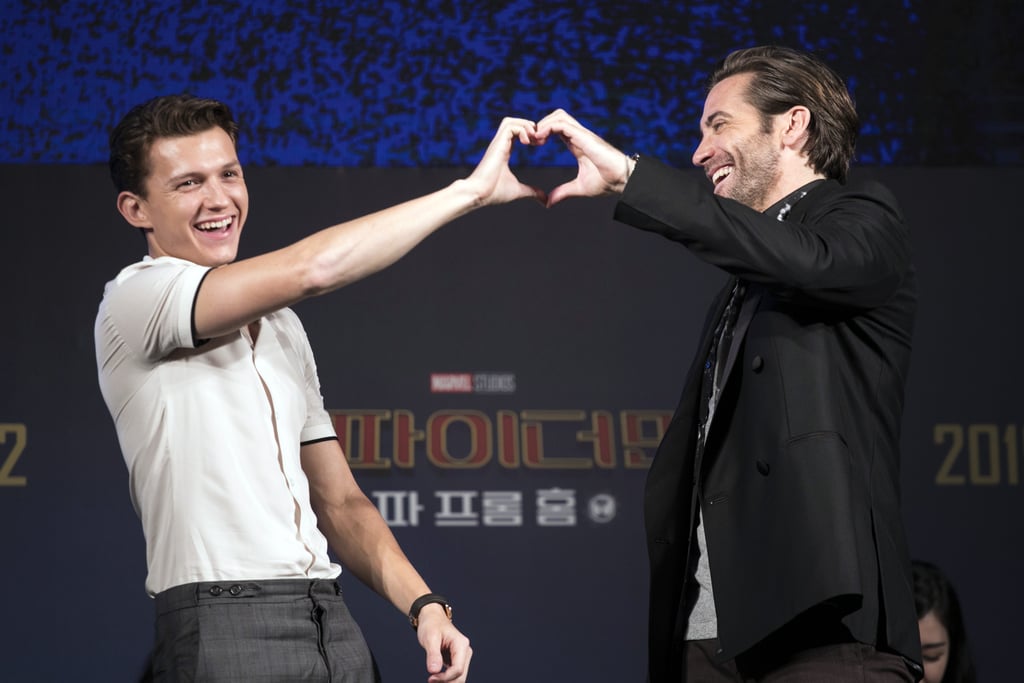 The 'Donnie Darko' actor landed the role after director John Watts called him up and asked him to play the part, and Jake readily agreed after he was given an outline of the character. In an interview with 'Nerdist', Gyllenhaal revealed that he loved the lycra costume that he wore as Mysterio, and would probably do it again because it 'made him feel special'.
https://www.instagram.com/p/Bza5srSnu6Z/
Whether or not Mysterio will appear again in the Spiderman franchise or Marvel Universe is a mystery in it itself, but seeing that Marvel is famous for their recurring villains, like Loki and Thanos, there might be a chance that we will see Mysterio again. Although another famous villain 'Vulture' was supposed to be played by Micheal Keaton, it never happened. So we'll just have to wait and watch. Catch Spiderman: Far From Home in theaters near you.