Former professional wrestler, Nikki Bella just confessed something about dancer boyfriend Artem Chigvintsev on Brie Bella's podcast which has all the fans rooting for the couple and their future.
Bella Nikki was recently featured on 'Bella's Podcast' hosted by Brie Bella, her twin sister, and gushed about her current boyfriend. She said that Artem Chigvintsev would make an amazing father someday and she loves him. They were discussing Artem's relationship with his daughter, Birdie Joe Danielson when she sprung up with the confession.
She then had to clarify that she wasn't talking about anything related to the two of them, but in general. Their relationship is quite serious, confirmed the wrestler but they don't like to put labels on it.
"We're dating heavy," the former professional wrestler told Us. "Like, I only stay the night at his house. Let's put it that way. … But I don't like the titles 'boyfriend and girlfriend.' It freaks me out."
Chigvintsev and Bella confirmed their relationship in March earlier this year on the show 'Total Bellas', and can now be seen indulging in PDA all around town. The couple recently reunited with each other in Los Angeles; Nikki ran into Artem's arms and wrapped his legs around him, and they then proceeded to go on a lunch date. The couple couldn't seem to keep their hands apart during their meal.
The couple can be seen displaying their PDA not only on the streets but on social media too. Their Instagram profiles are flooded with cute pictures of the two and they can be seen hugging and kissing and having fun while travelling. The two recently spent the 4th of July together, which is a national holiday in the US.
https://www.instagram.com/p/BzhUQPKFEQQ/
Artem and Bella not only train together, but even binge watch shows when they get the time. Bella was recently featured on the 'Tonight Show' hosted by Jimmy Fallon where she dished about her life in Napa. Nikki reportedly spoiled the ending of Game Of Thrones for the dancer, and jokingly blamed it on the wine.
It looks like Nikki Bella is completely over her six year relationship with wrestler and actor, John Cena. Although the two have separated, they remain on good terms.
"I had a beautiful and loving six-year relationship with a wonderful man. I have the utmost respect for John, but I know this is what's best for me," she told US Weekly.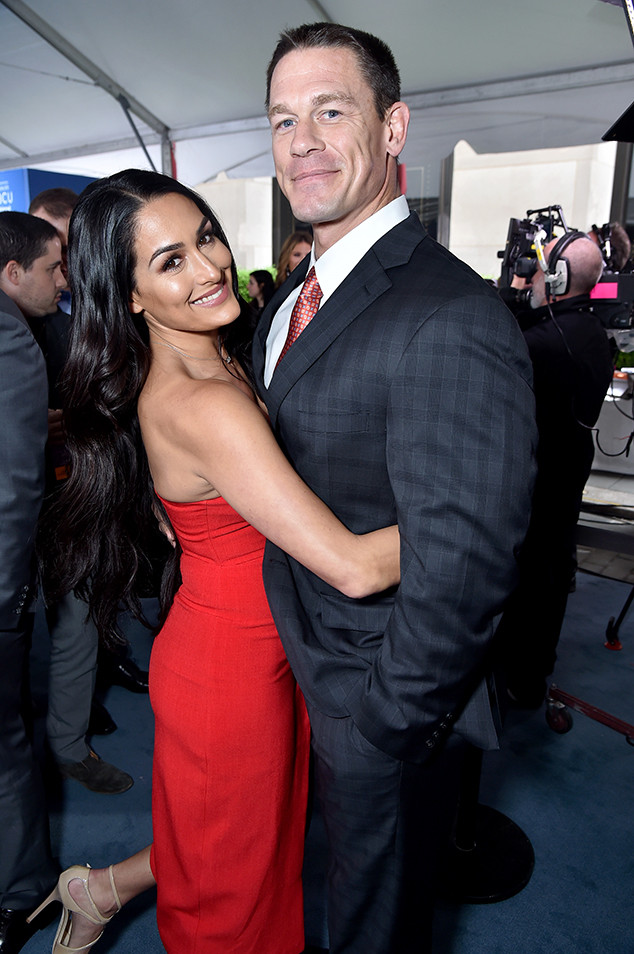 Nikki Bella and Artem Chigvintsev have the cutest relationship ever, and continue to surprise us with their relationship everyday.