It seems like the perfect relationship of Prince William and Kate Middleton wasn't as easygoing and happy as it seems today (despite the rumors of the affair). They allegedly faced many hurdles before before getting where they are. Queen Elizabeth apparently had warned William before marrying Middleton.
The Queen of England was wary of their relationship after the second breakup which caused her to ask the Prince to give it 'all or nothing'. She was only wary because she did not want another Charles-Diana situation. She asked William to marry Kate only if he was absolutely sure, and it was better to break it off than have a disastrous marriage.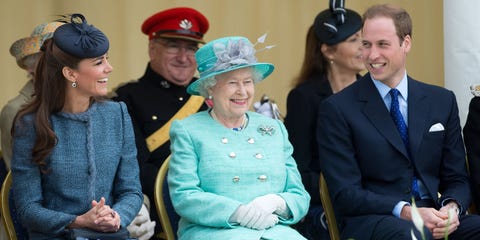 Prince Philips who is infamous for meddling in royal romances also had a say in this since the prince is very close to his grandfather. He was in agreement with the Queen and said William shouldn't wait any longer. Kate Middleton was impatient too because William had promised to get married twice and didn't do it.
Although everything is all fine and dandy among the royals, it seems Prince Harry and Prince William are drifting apart not because of his new marriage but because of finances. It seems Prince William and Kate Middleton are much more well off because they are edging closer to becoming senior members of the royal family, whereas Prince Harry is still a junior Prince.
Word around town is that Prince William does not approve of Meghan Markle as a royal and the family is wary of her as well. He even asked Harry if he was sure before he tied the knot with Markle, which begs the question, could the new marriage also be a reason for them drifting apart?
In other news, Prince William and Kate Middleton are going on a royal tour of Pakistan , and will hopefully visit India in Autumn after their tour is over. As for the affair with Rose Hanbury, we are still left to figure out if it was actually true or false, but seeing the royal couple so happy, it could be a lie.