Teen actress Millie Bobby Brown rumored to join the Marvel Cinematic Universe by joining the cast of "The Eternals."
Fifteen-year-old teenage actress Billy Bobby Brown who became famous for her role as Eleven in the hit Netflix series Stranger Things is now being rumored to be starred in one of the upcoming MCU phase 4 films The Eternals alongside  Angelina Jolie, Richard Madden, and Kumail Nanjiani.
But Billy says that she has "no idea" about if she will be in the movie, "Everybody thinks I'm going to be in a Marvel movie," she said.
"Not that I know of. My family and I have no idea. So I just want to let everyone know…that I'm not as of right now." she added.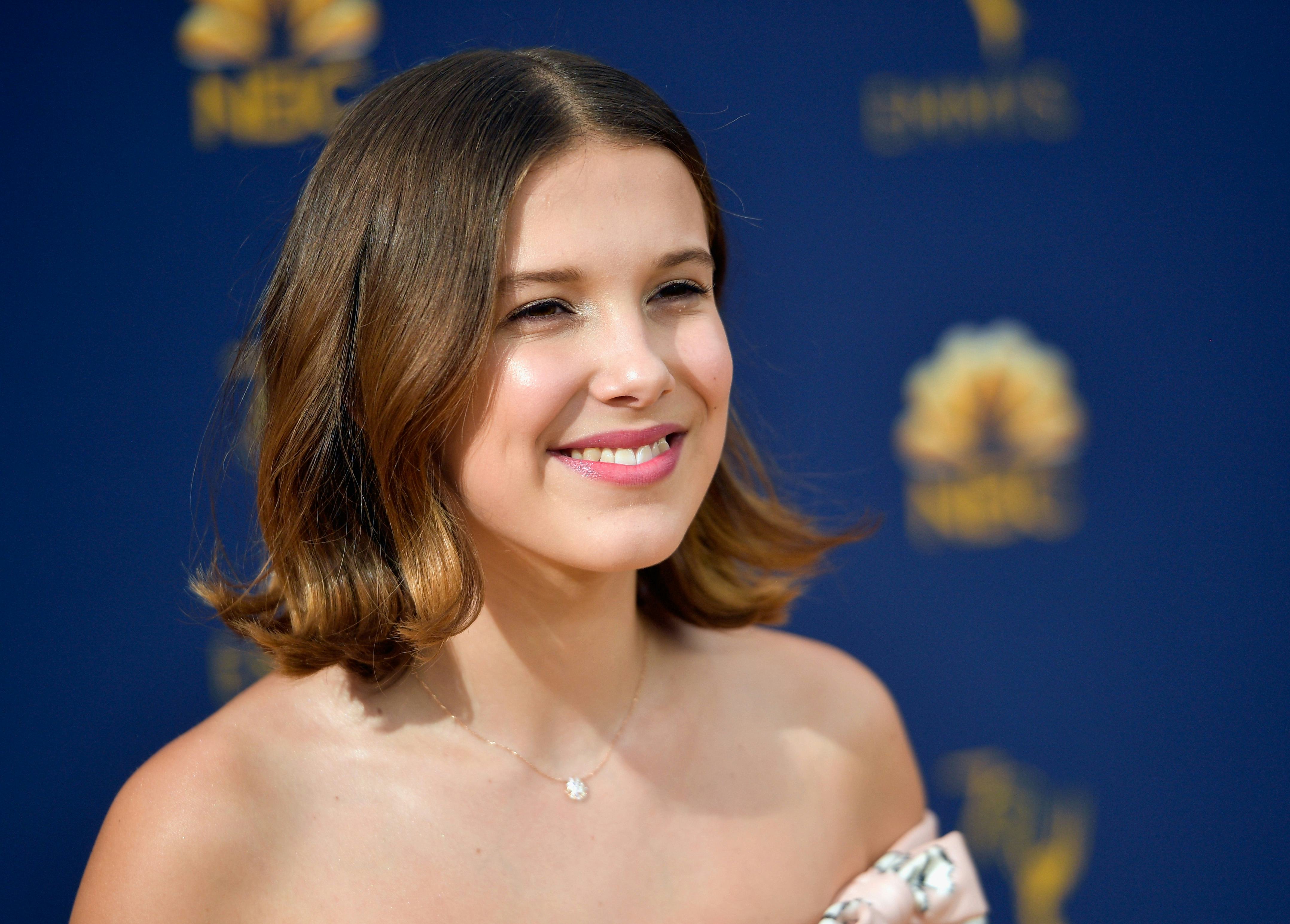 Billy recently appeared in the blockbuster movie Godzilla: King of monsters and she was also loved in the third season of Stranger Things that aired earlier this month.
After which her fans are expecting to watch her perform in more big movies. And what could be bigger than the Marvel Cinematics Universe (MCU) so the fans must have come up with rumors of Billy joining the upcoming film The Eternals?
However, Marvel Studios president Kevin Feige addressed the rumor of Millie Bobby Brown as well as Donnie Yen who is rumored to be cast in another MCU movie Shang-Chi, he said that- "Both good actors that would be fun to see in the MCU. But nothing specific, or nothing to talk about."
Meanwhile, Feige did recently confirmed that Keanu Reeves might have a potential appearance in the MCU.
But as we know how secretive the MCU is about the revelation if its cast we can still expect Millie Bobby Brown joining the Marvel world.