Singer Ed Sheeran finally confirmed his marriage with his girlfriend, Cherry Seaborn
The 28-year-old singer and songwriter Ed Sheeran recently revealed his marriage with girlfriend Cherry Seaborn in one of his interview on the YouTube show Charlamagne Tha God.
Ed and Cherry are childhood friends and went to the same school together. They started dating in the year 2015 and were first seen kissing in a snap shared by Taylor Swift back in July.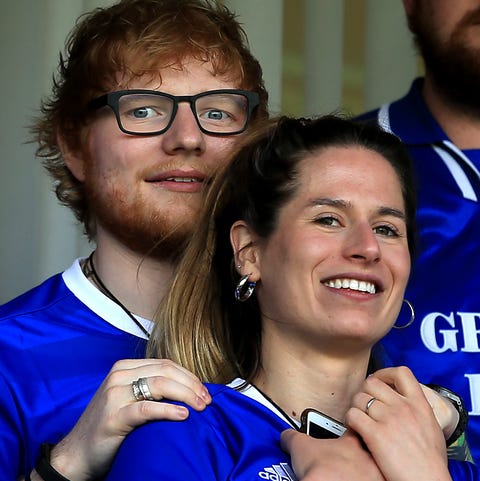 Earlier Cherry was living in the US, but she moved back to the UK to be with Ed in December 2016, and since then the couple was spotted together very often. Cherry was with Ed at the BRIT Awards in 2017. Together they also won the Halloween 2017 with their matching pink outfits.
Later in January 2018 Ed announced their engagement by posting a picture with Cherry whose caption read: "Got myself a fiance just before new year. We are very happy and in love, and our cats are chuffed as well."
https://www.instagram.com/p/BeLG5CBlLYw/?utm_source=ig_web_copy_link
However, his engagement was followed by marriage rumors at the beginning of the year 2019. It was rumored that the couple has got married in an intimate ceremony with some family and friends only, but Ed never confirmed anything until now.
During the interview when Ed was asked about the lyrics of his song Remember the Name, he said-
"Watch how the lyrics in this song might get twisted. My wife wears red but looks better without the lipstick." He added, "It was actually before me and Cherry got married and I knew that we'd be married by the point that the song came out. I thought someone's gonna hear that and be like, 'Oh, they're married!' I didn't know how that would be construed, but obviously it's already come out."
Now that Ed has confirmed his marriage with Cherry we might expect the two having a proper official wedding ceremony real soon.