Manager of Burger King in Florida was told to "go back to Mexico" by two women
Richard Castillo, the manager of one of the Burger King's outlets in Florida, faced racism from his own customers at the restaurant. The incident happened in Eustis, Florida earlier this week, and its video has gone viral on the social media.
Castillo, who is of Puerto Rican descent, said that he was having a conversation in Spanish with one of his co-workers and after when the employee left and he was sat down doing some paperwork two women who were seated nearby told him that they wanted to complain.
Castillo thought it was something about the meal, so he offered to give them credit or a free dessert, but instead, they said that he should not be speaking Spanish in public and that he should "go back to Mexico."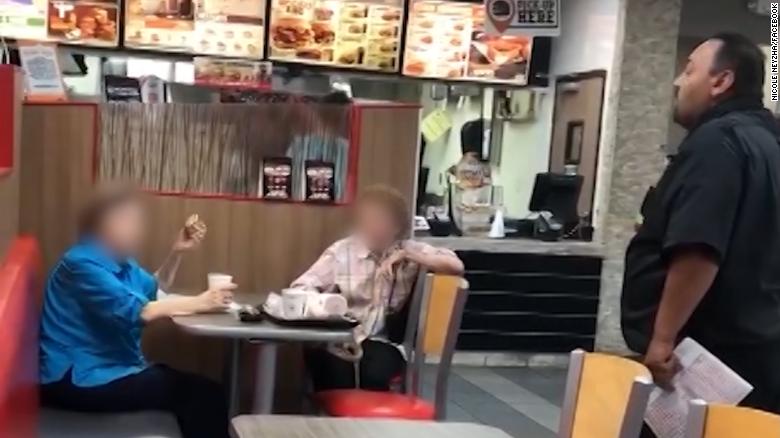 One of them yelled at him, saying, "Go back to Mexico if you want to keep speaking Spanish, go back to your Mexican country."
"If you're in America, you should speak American English," one of them said.
These two elderly women surely did not know that Castillo was the manager over there, and the next thing that Richard did was that he politely asked them to leave. "I'm not Mexican, I'm not Mexican but you're being very prejudiced, and I want you out of my restaurant, right now," he said.
Racist women hear man in Florida Burger King speaking Spanish.

"Go back to Mexico," they say.

Turns out the man they berated is the manager. And he kicked them both out. ✊🏾❤️✌🏾pic.twitter.com/QkEHsTC4rt

— Simran Jeet Singh (@SikhProf) July 11, 2019
However, one of them said that she would leave only after she has finished her meal, but Castillo to asked both of them to leave immediately or else he would call police on them.
The entire incident was recorded by another customer. In the video, the two women are seen leaving, while Richard tells them never to come back again.
Neyzha Borrero, the customer that taped the video posted it on her private Facebook group, and the video was shared and went viral from there.