Rapper Young Dro arrested for allegedly throwing a plate of banana pudding at his girlfriend 
American rapper D'Juan Montrel Hart, who is better known by his stage name Young Dro recently got into trouble for throwing a plate of banana pudding on her girlfriend. The 40-year-old star who gained recognition in 2002 with his regional hit song "Yes Sir" and is best known for his tracks like "Shoulder Lean" and "FDB."
Dro has been into legal trouble multiple time for cases involving theft, weapons, and drug-related issues, and now recently Dro was taken into custody on July 5, for a bizarre food fight that he got into with his girlfriend.
It was told that the couple got into a fight over money which got heated up and the two ended up tossing meal items at each other at their home in Georgia. The cops were called at the scene, despite the fact that Dro's girlfriend did not want to press charges, the officers still detained him.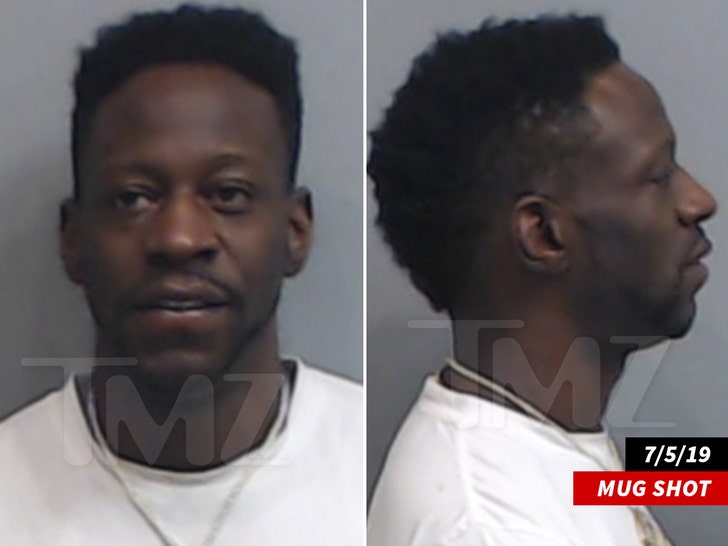 Now Dro is said to be facing 2 counts of misdemeanor family violence. He is currently behind bars and is being held on a child support contempt order. He owes almost $41k in back child support and would need to pay $10k to get released from the custody.
Dro also posted a message on his Instagram account referring the unjust treatment given to men; he wrote, "If a man can't pay for his kids he goes to jail! If a women can't pay for her kids, she receives Welfare".
https://www.instagram.com/p/BylOyoSH2_e/?utm_source=ig_web_copy_link
Young Dro's sources claim that the child support case does not involve Dro's current girlfriend; it involves someone from his previous relationship. It was also told that child support fee is just a clerical error and that he is all paid up.