It looks like the Katie Holmes- Jamie Foxx long-distance relationship might be falling apart. With all the reports of Foxx being spotted flirting with other women, there sure seems to be some tension. Read on for all the juicy updates.
The Nasty Surprises and The Rumours that Katie Holmes is Tired
There have been reports that Holmes's boyfriend has been caught flirting with multiple women at Leonardo DiCaprio's Malibu beach house during a game of beach volleyball. And immediately rumours surfaced that Katie was getting tired of Jamie Foxx's stunts and that they were drifting apart on their already long-distance relationship. And that comes as no surprise, right?
Gossip Cop Squashes Rumours, No Such Issues?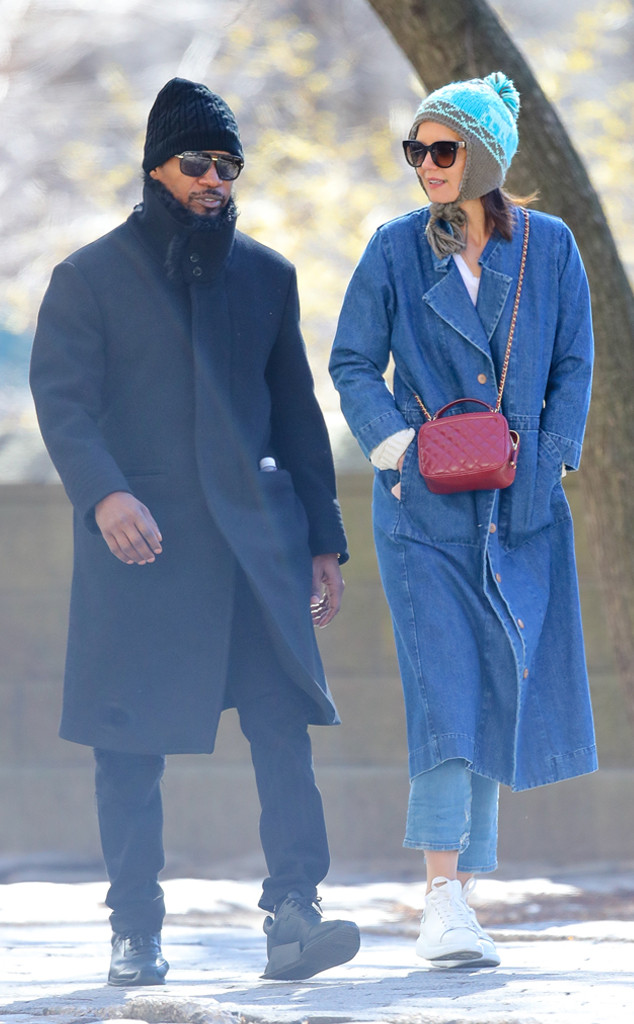 Gossip Cop reportedly reached out to Holmes' representatives to get a comment on the issue. And it turns out that the California-New York couple has no such problems. Katie's rep states that Jamie takes care of about his conduct since he knows that he is in the public eye and constantly photographed. Rumours will stem from his activities and photos, and he keeps that in mind.
The rep further said that the couple was mature and focused on each other for their close moments but respectful of their long-distance relationship when they are apart. Foxx attending DiCaprio's party did not worry Katie in any way, a source told the website.
A History of Rumors Bothering Foxx and Holmes' Romance
Just last May marked the very private couple's first red carpet debut at the Met Gala. And that resulted in a social media tirade after they showed off some PDA.
The Internet has been debating for months if they are actually a romantic couple and now, rumours of a break-up continue to circulate the Internet.
Guess they just get good at ignoring that, huh?