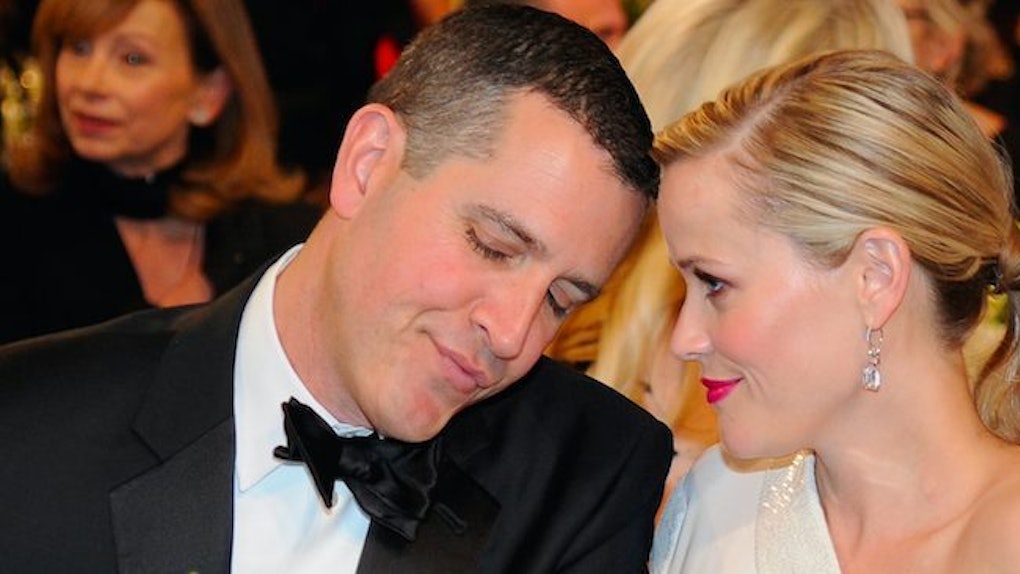 The actress of "Big little lies," Reese Witherspoon shared an adorable selfie with her husband, Jim Toth. On the occasion of his birthday, she shared her happiness with her fans too through social media. She captioned their picture with lots of love and admiration that could be seen easily from her caption.
See the post below:-
Many other stars gave their blessings through the comment box. Ashly Benson, Natalie Portman, Lena Waithe, and Lenny Kravitz also blessed Jim in the comment box. All the fans and admirers praised both of them.
Comments from the fans:-
One of the fans took this day as an opportunity to praise Jim Toth and commented, "You are seriously the sweetest person. I don't know you but am a young actress and aspire to be as sweet, life d and seemingly wholesome as you are. I want to inspire girls to be good people and would love to work with you or have you mentor me if that's something you would ever consider".
One fan joked about her character in Big little lies, "Hey, wait a minute, that's not Ed!"
"Y'all. Are. Adorable!!!" another user wrote.
"Happy Birthday to your hubby," another fan wrote, along with an assortment of birthday-themed emoji.
"Happy happy birthday Jim Toth! You two make an adorable couple!" another fan commented.
Many people blessed Reese and Jim with their words and sent love.
More about Reese
Reese and Jim married in 2011. The knots were tied between them in Libbey Ranch in Ojai, California. They together have a six-year-old child named Tenessee James.
With Ryan Phillippe, Reese has two more children named Ava and Deacon. They married in 1999 and got divorced in 2009.
In 2000, Reese was the highest-paid actress from all over the world. She has added many titles under her name. In 2005 she won an Oscar award for her lead role in "Walk the line."